Details

Written by Garry
Created: 15 May 2015
My involvement with the sport of sepak takraw began in the mid-1990s. At that time my home city of Darwin hosted a biennial regional sports festival called the Arafura Games, in which teams from all over Australia and South East Asia competed in a whole range of sports, including sepak takraw. The first time I ever saw the game was during a school trip to the Arafura Games. When they told me we were going to watch people play volleyball with their feet, and that they turned backflips to spike, I assumed it was nonsense, until I watched it for myself.
We managed to get a takraw ball at school at some stage and tried kicking it around and keeping it off the ground ourselves for a while, but it wasn't until I responded to a recruitment drive that I really got involved with the sport. I played for a couple of years and represented the NT at a couple of Arafura Games until I finished high school and moved interstate to continue studying. I couldn't find a club in Brisbane at that stage, so my involvement with the sport dwindled, but there has always been a takraw ball buried somewhere at the back of my cupboard.
In 2009 I returned to Darwin and it wasn't long before I made contact with the NT Sepak Takraw Association, where I met Dan Ellen-Barwell and Alex Newman. I soon got right back into the sport and started training regularly, helping out with the team at the 2011 Arafura Games.
Unfortunately, those games were the last of their kind, with the Northern Territory Government deeming the games not to be economically feasible. The games were to be replaced with a new streamlined model, which we have yet to see, so that was the end of sepak takraw competition in the Northern Territory.
With that in mind, we set our eyes on international competition. Upgrading from the NT Sepak Takraw Association to the Australian Sepak Takraw Association, we soon had feelers out both interstate and internationally. Before long we came across a community of Hmong people in Logan, Queensland who were keen to play and regularly took a ball down to the local park.
Between our Darwin-based club and the community in Brisbane, we soon had enough players to compete in international tournaments in Thailand, such as the King's Cup and the occasional World Cup tournament. I was fortunate enough to join the Australian squad for the King's Cup in 2013, and again in 2015.
2015 marked an important milestone for the Australian Sepak Takraw Association, as it was the first time we have had enough players available to compete in the team event, which pits three regus of three players from one country against three regus from the opponent. It was fantastic for Australia to be able to put a squad of ten players on court for our first ever outing in the team, event.
As well as that, 2015 was the first year Australia has competed in the hoop event, which is an event played by one team against a clock, kicking a ball between each other, trying to get the ball through a hoop suspended six metres above them. I was happy to be part of Australia's first ever hoops outing, in which we scored 110 points, beating three other teams and finishing a respectable 8th overall, which was a great result for a first appearance.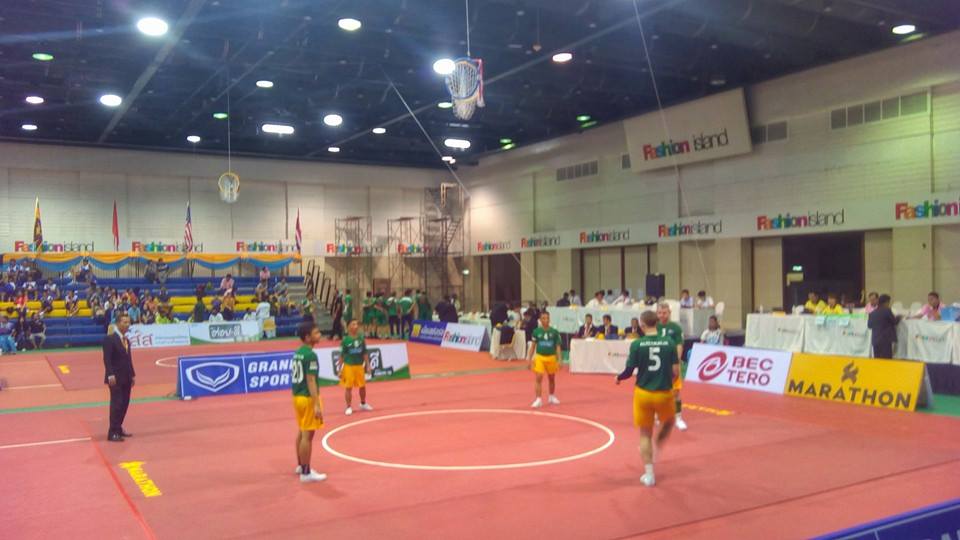 Australia also competed, as usual in the men's doubles and men's regu events, taking silver in the doubles event – our best result ever for that event.
But the highlight of the tournament for me was definitely the team competition. We had suffered a set-back before the team competition even began, losing our main server to injury during the regu event, leaving us with the bare minimum of nine players.
Our first match against Chinese Taipei was tipped to be our most challenging. Chinese Taipei has been a challenging opponent for us at previous tournaments in regu and doubles events. We had never beaten them in those formats, but felt we had a strong chance given the depth of ability across our squad. This indeed proved a decisive factor, as Chinese Taipei took the first regu, but then faltered to our stronger regus. Finally Australia won that match two regus to one.
Our next match was against Pakistan. Australia went into this match as firm favourites, and did not disappoint, taking the match three regus to love.
Our final match was against Oman. Oman had earlier lost a match to Chinese Taipei, meaning if we could beat Oman and remain undefeated, we would secure the gold medal for our division. Australia opened strongly, taking the first regu convincingly, but the second regu was much closer, with Oman edging it out in three sets to level the match at one regu all. It came down to a final regu, in which Australia's depth of talent once again came to the fore, taking third regu in straight sets to win the match.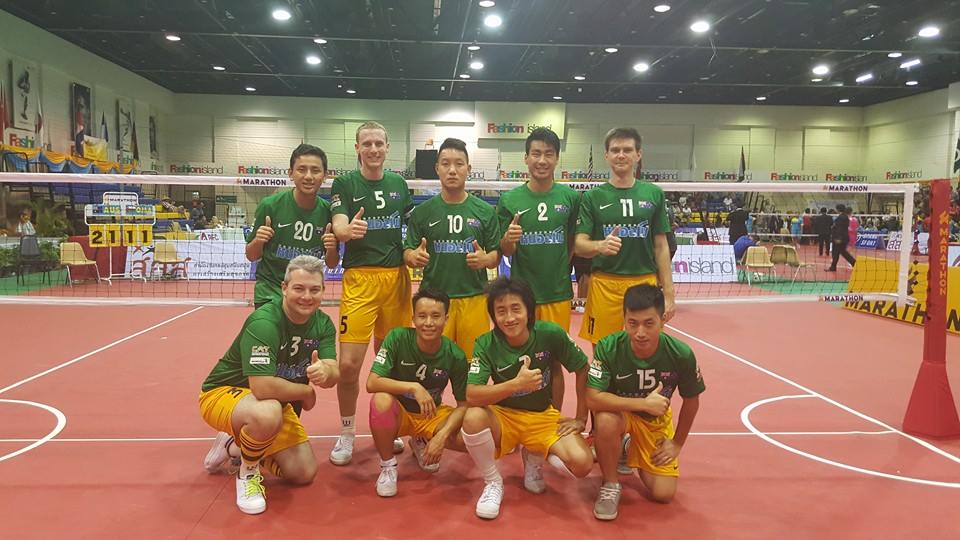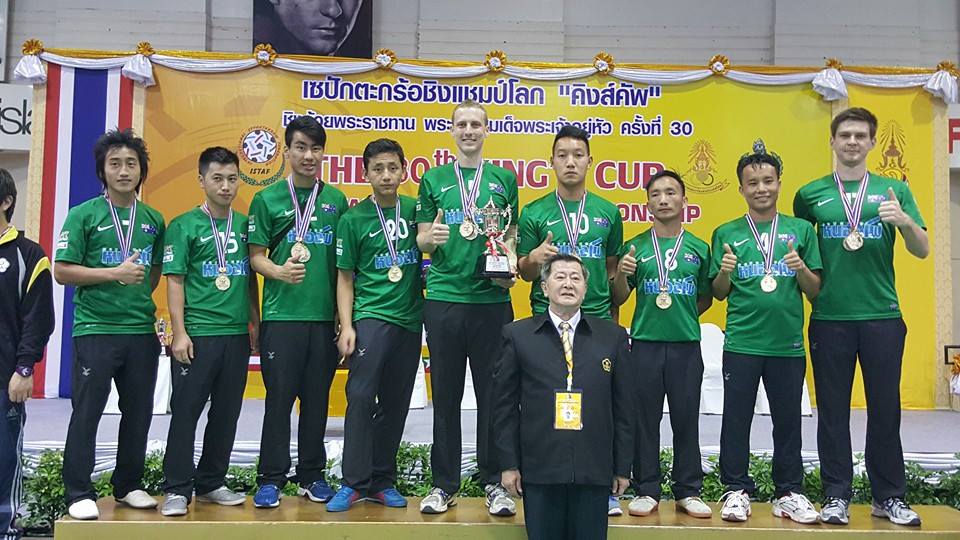 Overall, the tournament was a great opportunity for the players and for the association as a whole, trying events we have never competed in before and achieving our best ever results. There's nothing for it now but to raise more awareness, more support and hit the tournament even harder next year, as new challenges and opportunities await.
Garry Condoseres