Details

Written by Garry
Created: 20 August 2017
Elves are wonderful. They provoke wonder
Elves are marvellous. They cause marvels
Elves are fantastic. The create fantasies
Elves are glamorous. They project glamour
Elves are enchanting. They weave enchantment
Elves are terrific. The beget terror.
It never stops. Kim and I have only just finished our season with Nash Theatre's Lady Windermere's Fan, and we're already well into rehearsals for our next show: Brisbane Arts Theatre's Lords And Ladies.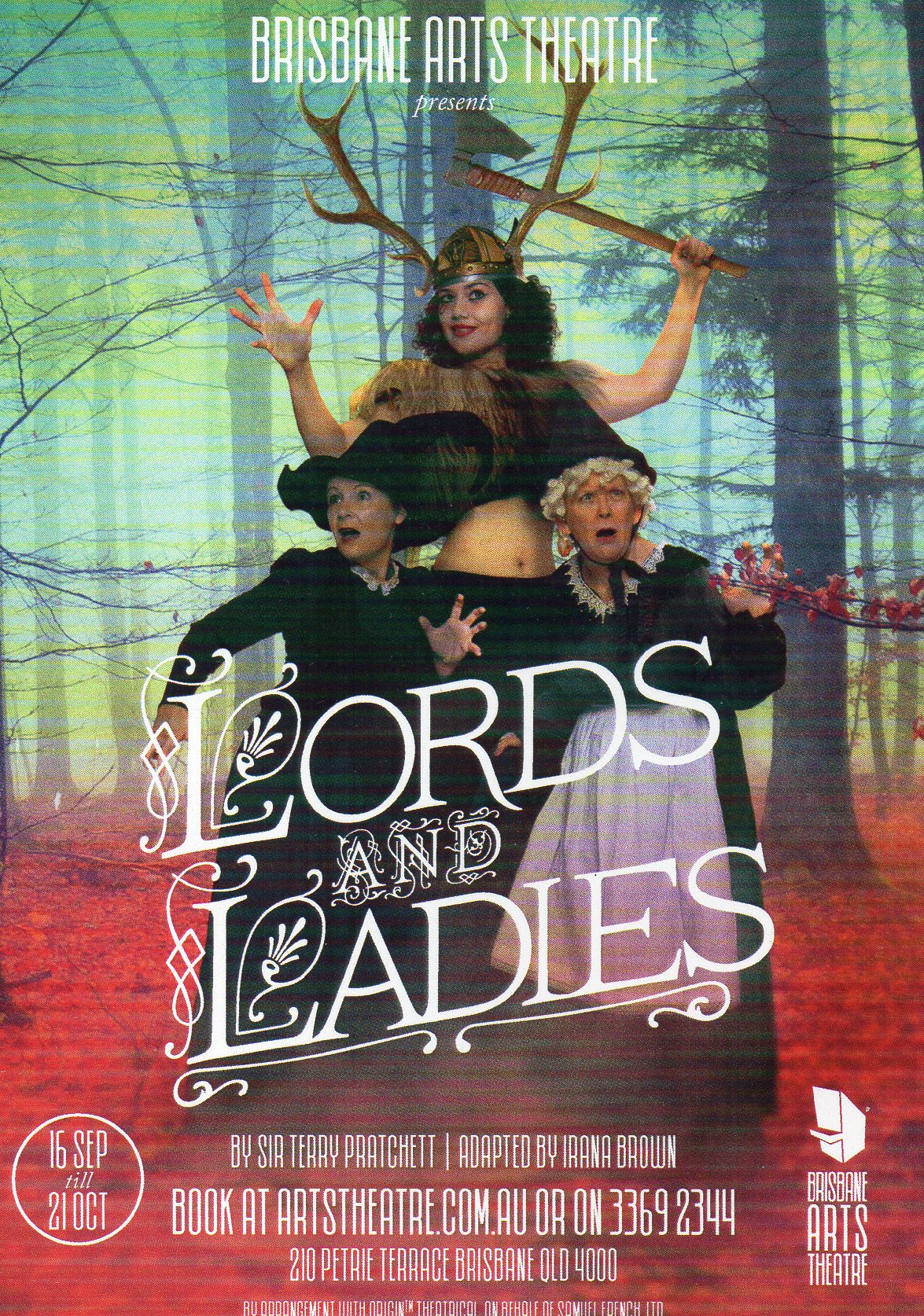 It's a stage adaption of the Terry Pratchett book by the same name and it's really got something for everyone. Glamour, humour, romance, violence and morris dancing. There's nothing we won't turn our hands to.
I'm playing a few bit parts including a rather optimistic casting as the irrepressible dwarf Casanunda. I can already hear you wondering how I'm going to manage to appear on stage in the guise of a three-foot-high Don Juan. To find the answers you'll just have to book yourself some tickets. www.artstheatre.com.au
For the last four shows I've done I've ended up wearing some version of my own clothes on stage, so it will be nice to actually do some fantasy cos-play for change. They don't wear suit jackets and blue ties in Lancre much, although some of the things they do wear will need to be seen to be believed.
Now if I could only get my lines learned.
Make of that what you will.
Garry with 2 Rs