Details

Written by Garry
Created: 15 December 2017
You know, as much fun as touring around the metropolitan centres of Ohio undoubtedly is, this year Kim and I decided to switch things up a bit and augment our holiday with a week on the north island of New Zealand.
After finding our feet and shaking off the jetlag in Auckland, we hired a car and took off for a road trip around Lake Taupo. Our first stop was an alpine village at the base of Mt Ruapehu, which came at a fantastic price since we were there in the middle of summer. We had some grand plans to attempt the Tongariro alpine crossing hike, but unfortunately the weather did not cooperate. Instead we did some shorter hikes around the foothills while the mountain played peek-a-boo with the clouds all day.
We had more luck in Taupo, where we had a great day for checking out Orakei Korako, a natural thermal pool and hot spring system just outside of town.
After that we headed to Rotorua to check all the touristy stuff off our list. We did all the geothermal parks and had a night of Maori food and culture which was great. The highlight was probably a guided tour through a high ropes and zip line course in the canopy of the local native forest.
We tried the Zorb ball thing. We had three rides down the hill. I enjoyed the first two (Kim didn't apparently), but something went wrong on the third run and I came away dizzy and sick. I don't think I actually took a head knock, but it definitely felt like a concussion. Kim drove the hire car that afternoon.
An unexpected highlight was the trip out to Hobbiton. I was ready for a corny, overly hyped tour cashing in on the popularity of the Lord of the Rings movies, and it was exactly that. But even so, the place was just really cool. There were dozens of little hobbit holes built into the side of a hill and from certain points, looking up the hill towards Bag End it really was just like looking a scene from the movies.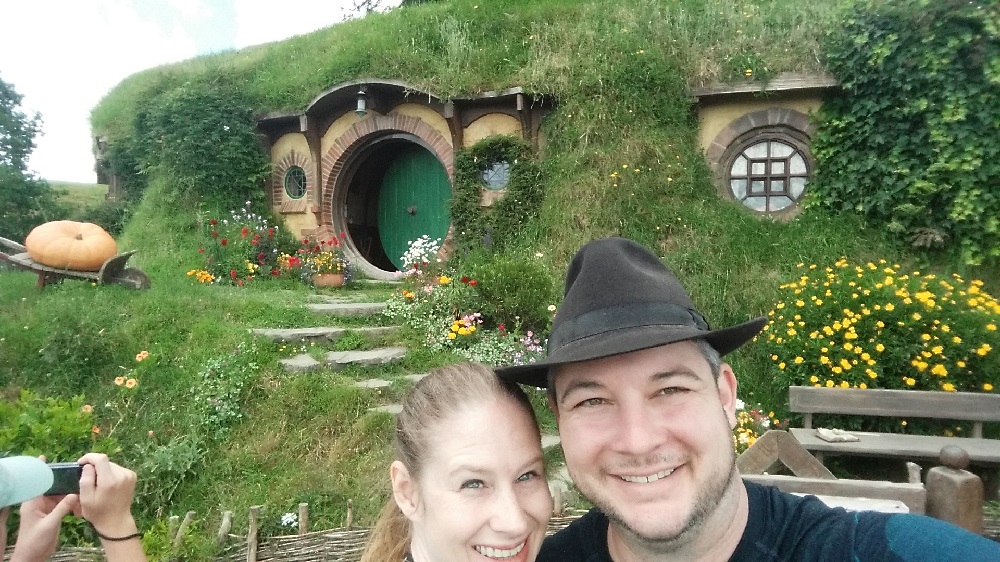 So that was our New Zealand experience. We didn't go bungy jumping, jet boat riding or para-snow-boarding, but at least we only got concussion once. Not a bad effort all things considered.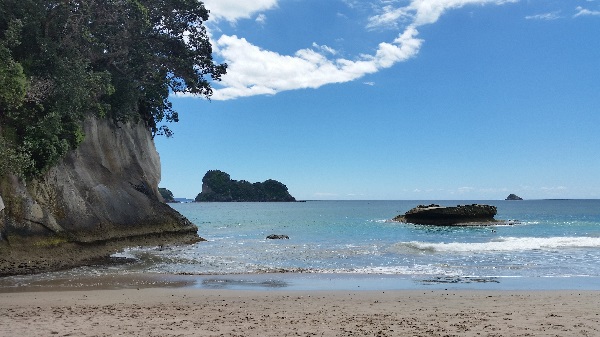 Make of that what you will
Garry with 2 Rs